CSA-Certified Dual Check Valve Backflow Preventer
VC250-A / VC250-B
Check this out. (Pun intended.)
VistaCheck™ is a CSA-certified dual check valve backflow prevention device that can eliminate the need for expensive reduced pressure zone (RPZ) valves, vacuum breakers, and air gaps.
VistaCheck is included with the VistaClear and VistaCool systems, and can be added to the VistaPure system as needed, or used in other general plumbing applications.
Dependable backflow prevention.
CSA-certified in the USA & Canada, the VistaCheck dual check backflow preventer was developed in 2004 to be used in conjunction with dental and medical water treatment devices.
VistaCheck exceeds FDA medical device requirements, is made from medical-grade components suitable for food contact, and is generally accepted by state and local code authorities as suitable for backflow and cross-connection protection.
Plenty of savings.
No compromises.
VistaCheck is quick and easy to install or retrofit. Its small size enables installers to use it almost anywhere on 1/4" or 3/8" waterlines with flow-rates of up to two gallons per minute!
Because VistaCheck meets or exceeds virtually all local plumbing codes and can be used with all grades of water, hot or cold, it saves practices time and money while providing the ultimate in backflow prevention.
Specifications
Maximum Operating Temperature
140°F (60°C)
Maximum Operating Pressure
150 psi (10.3 bar) @ 70°F (20°C)
70 psi (4.8 bar) @ 140°F (60°C)
Maximum Flow Rate
2.0 gpm (7.57 Lpm)
Medium
Clear Water; Tap, High Purity R/O, Deionized, Distilled, etc.
Check Valve Cracking Pressure
Approximately 0.40 psi (0.027 bar)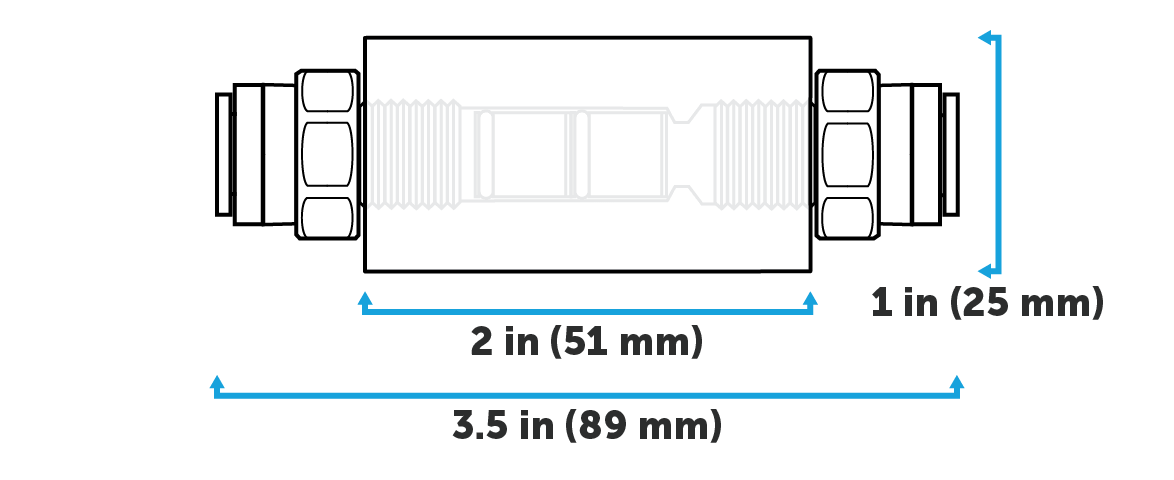 | | |
| --- | --- |
| Model | VC250-A |
| Fitting Size | 1/4" (6 mm) |
| Weight | 1.5 oz (43 g) |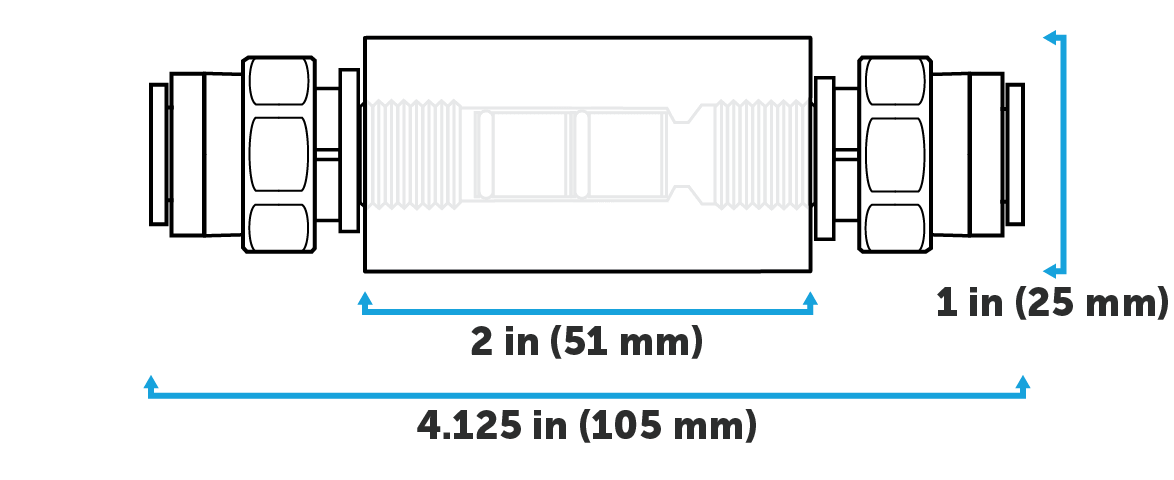 | | |
| --- | --- |
| Model | VC250-B |
| Fitting Size | 3/8" (10 mm) |
| Weight | 2.0 oz (57 g) |